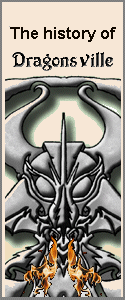 Many years ago, before any humans lived on the Earth, the dragons were a noble race of animals admired and respected by all other living creatures.
They were known for being gentle, caring, wise and brave.
If another animal was in danger, a dragon would come along and help if it could. If there was another animal trying to solve a problem then the dragons would offer advice from the knowledge that they had passed down from generation to generation.